THIS POST MAY CONTAIN AFFILIATE LINKS. PLEASE SEE MY DISCLOSURES. FOR MORE INFORMATION.
Having an emergency fund is the first step to building a solid financial life.
Sadly, very few people have an emergency savings fund, let alone savings in the first place.
But I am here to change this.
I am going to show you how to build a six month emergency fund quickly.
If you follow the steps I outline, you will have money to cover unexpected expenses that come up.
And we all know they come up more often than we like.
Let's get started with building your emergency fund.
How To Build A 6 Month Emergency Fund
What Is An Emergency Fund
An emergency fund, or rainy day fund or safety net, is the term given to a separate savings account that acts as a resource to provide you with income during emergencies.
Over time, you are building an emergency fund to get it to the amount of money you need to live off of should an emergency arise.
Emergencies include needing a new hot water heater, paying for car repairs, or any other unplanned expenses.
What an emergency is not is a sale at your favorite retailer or a new car, assuming your car is still running.
Emergency funds are also used to allow you to pay your bills should you lose your job.
Therefore, building an emergency fund up is essential in order to cover these situations.
In an ideal world, you will never touch your emergency fund.
However, the world is far from ideal and you will end up using this money from time to time.
Why Build An Emergency Fund?
You know that an emergency fund will help you get through tough financial times, but is building an emergency fund really necessary?
The simple answer is yes!
Think about your life if you were to lose your job.
It would be pretty stressful right? Just the shock alone would be tough to handle.
Now add in the additional stress of trying to find a job that pays just as well.
But we aren't done adding in the stress.
Think about all of your bills you have to pay every month.
Water, electric, rent or mortgage, just to name a few.
How are you going to cover these?
Some might look to their credit cards.
This is a bad idea.
Well, at first it might not seem so bad.
You have the available credit to help you out.
But as time goes on, this is just another bill you have to pay back.
And the kicker is that you have to pay the original amount plus interest.
Suddenly you aren't just paying your electric bill.
You are paying your electric bill and 20% more because of the interest.
As you put more expenses onto your credit card, you simply speed up the debt cycle and create an entirely different world of hurt.
This is why you need an emergency fund.
It helps to take one piece of the stress out of the equation.
When you have money set aside for tough times, you can focus all of your attention on finding a new job, not worrying about how to pay your bills.
Here is an example of how an emergency fund saved me.
How My Emergency Fund Saved Me
Back in 2013, I was laid off.
It came out of the blue.
The company was doing well and everyone at my place of employment was talking about how great of a job I was doing.
But on that Tuesday morning, the owner called me into his office and told me the news.
I was stunned. It was 2 months before my wife and I were getting married.
The reality didn't set in until a day or two later.
Fortunately for us, we had a fully funded emergency account.
With the stress of trying to find a new job and finalizing wedding and honeymoon plans, I couldn't begin to imagine life financially had we not had money set aside.
What Should The Size Of Your Emergency Fund Be?
Now that you know why you should build an emergency fund, how much money should you have in it?
Many financial experts recommend building an emergency fund to 3-6 months of expenses.
So if your monthly expenses are roughly $2,000 per month, your rainy day fund should contain between $6,000 and $12,000.
However, I feel that having just 3 months worth of expenses is too dangerous.
The reason is because what happens in the event of a job loss?
There is a chance you will not find a replacement that pays as well as your old job in 3 months.
What happens in months 4, 5 or 6? Where is the money coming from?
Many will resort to using their credit cards to get by.
As I mentioned earlier, this is a bad idea.
By doing this, you are creating more headaches down the road.
To avoid this, I recommend building an emergency fund to 6-12 months of your living expenses.
Using our hypothetical $2,000 expenses per month figure above, this means you need between $12,000 and $24,000 in an emergency fund.
I realize this amount seems high.
But you will be grateful when you have it saved.
You will have peace of mind that should the unthinkable happen, you are in good shape for a at least 6 months, or ideally a year.
8 Ways For How To Build A Six Month Emergency Fund Fast
Now, you may be thinking how do I go about building an emergency account to 12 months worth of expenses?
This can be overwhelming to many, so we are going to focus instead on building a 6-month emergency fund instead.
Once you have six months of expenses saved, you can focus on repeating the process so you save another 6 months to get to a full year's worth of expenses saved.
Before I mention the ways, I want to point out that I am not telling you to completely change your way of life just to build up your emergency savings.
Keep living your life. Just make a few changes and the money will add up.
The key is to find the balance between enjoying live today and still putting money aside.
#1. Create A Budget
If you don't have a budget, you need to create one.
Doing so will allow you to see where you are spending your money and will help you spend it smartly.
I know what many of you are thinking.
The idea of creating a budget sounds painful.
It really isn't.
In fact, if you choose to follow the 50/30/20 budgeting rule, you can easily follow a budget without much hassle.
By creating a monthly budget, you not only see how you are spending money, but you also see how much money you can save every month.
For example, if you know you have $100 that isn't going towards living expenses, you can transfer this money on a regular basis over to your savings account.
If on the other hand you realize that you have more expenses than you do income, you know you need to do a little work.
Are there some areas where you can cut back?
We all have spending categories where we spend more than we should.
Or maybe you need to find a side hustle to bring in some extra cash each month.
Note you don't have to work a second job here, just do something on the side that brings in enough to help you reach your financial goals.
At the end of the day, don't make the classic mistake of not budgeting because you think it will stop you from enjoying today.
Look at it as a tool to see how you spend money and then you can make better spending decisions as a result.
#2. Revise Your Budget
The next step to follow is to review your budget.
Regardless if you have money available to put towards your emergency savings goal or not, you need to follow this step.
Look through your budget and see if there are areas where you overspend.
For example, maybe you see you spend $300 a month on your cable bill.
If this seems high to you, and it is by the way, take the steps to lower it.
Call your cable provider and see if you can negotiate a lower rate.
If you don't want to call, use a service like Rocket Money.
They will negotiate your bill for you.
Rocket Money | Find & Cancel Subscriptions
Rocket Money is your assistant to help you find and cancel subscriptions, track your spending, create a budget, and more. Join the other 80% of people saving money thanks to Rocket Money.
Learn More
Read My Review
We earn a commission if you make a purchase, at no additional cost to you.
Another option is to pick a spending category each month and challenge yourself to keep it low.
Maybe you pick dining out and for the month you try not to each out.
Then the next month, you pick clothing and try not spend money on clothing.
Finally, look over your larger expenses.
There are bigger bills you can definitely reduce.
For example, have you shopped your car or home insurance lately?
If you haven't done this in 2 years, there is a good chance you are overpaying.
Use a service like Insurify to get multiple quotes at once and see how much money you can save.
The average Insurify user saves $500 a year!
Get Multiple Insurance Quotes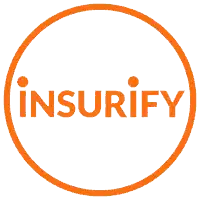 Insurify
With Insurify, you get multiple insurance quotes, fast and easy. The average savings is close to $500 a year. Click the link below to see how much money you will save with Insurify!
Click Here To Save Money
Read My Review
Or if you want to just check with one insurance company, you can do that too.
Below is a chart with popular insurance companies to get a free quote from.
It's important you look over and revise your budget at least annually.
Doing this will help you to make sure you are spending money on the things that matter to you and that you are saving the most money possible.
#3. Save Money
It might sound crazy that this is a step to follow, but many people won't actually save the money they have in a separate account.
You need to move the money out of your checking account and into a savings account.
This can be done a few ways.
If you direct deposit your paycheck, ask human resources if they can split your paycheck and deposit some of your pay in savings for you.
Most can, so don't think this is an odd question to ask.
Another option is to set up automatic transfers yourself.
You know when you get paid, so set up an automatic transfer to move money to your savings account.
In both cases, you will notice something.
I am advising you to save money right when you get paid.
This is critical.
Many people that do try to save wait until the end of the month, but they never have money to actually save because they spent it.
Make sure you save first.
When you save first and spend what is left over, you guarantee you are getting ahead.
Next, it doesn't matter how much or how little you can save.
If you can only save a small amount each month, then save it.
Thanks to compounding, it will grow in time.
The key here is creating the habit.
You want to make it a habit so you don't ever have to think about saving money.
It will just happen automatically.
When you get to this point, a magical thing begins to happen with your finances.
You start see faster improvement in your financial life and movement towards your goals.
Finally, make sure you are saving your money in a high-yield savings account.
These accounts pay a higher interest rate on your money, and the higher the interest rate, the faster your money grows.
These are usually found at online banks and not a credit union or a traditional bank.
Here is a great guide to finding the best savings account for you.
Alternatively, you can find some great banks below to consider using.
#4. Earn More Income
We covered the basics about budgeting and saving money.
Not is comes time to figure out how to more quickly build your 6 month emergency fund.
The rest of the tips will be specific things you can do to save extra money every month.
The first tip is to earn more income.
There are 2 ways to earn more income.
Get a raise
Start a side hustle
Let's first look at your career and then side hustles.
Your Career
Getting a raise at work is a simple process but you have to follow it in order to get the highest raise.
I detail these steps you need to follow in the post below to earn 5% or more every year.
Before you think earning an extra 2% each year doesn't matter much, think again.
If you are making $40,000 annually and get a 3% raise each year for 5 years, your ending salary is $46,371.
But if you earn 5% annually, at the end of 5 years you are earning $47,271.
That is an extra $900.
And you have to remember that each year, you are earning more money too.
In the end you earned an extra $4,247 because of the larger raises.
This is why I suggest you first start with your career as it is the number one source of building wealth for people.
Side Hustles
Starting a side hustle or getting a part-time job is a great way to earn more money that you can put towards your emergency fund.
And when it comes to side gigs, there are an endless number to choose from.
You can work for the gig economy delivering food, or ridesharing, or you can rent out your house, room, even items you no longer use.
Or you can get paid for a skill you have by providing a service to people who need help.
For me, blogging was my side hustle for many years.
I was making a few thousand dollars every year and this money went straight to savings. It really boosted our investments and our net worth.
The key is finding something you enjoy doing so it doesn't feel like work.
#5. Don't Budget Raises
What are you to do with the raises you do earn?
You don't budget for them.
Take your last paycheck prior to the raise and compare it to your new paycheck.
Find the difference and set up a transfer to move that amount from your checking account to your emergency savings account each time you get paid.
You've been living off your old salary, so you can do it for a little while longer.
Don't make the classic mistake of increasing your expenses because you earn a higher income.
You will never get ahead financially when you do this.
You need to save the money so it can grow over time.
#6. Earn Cash Back Shopping Online
If you shop online and don't use a cash back website, you are missing out on a ton of savings.
Each year I earn close to $1,000 from cash back websites and I don't do that much of my shopping online!
There are two sites I use, Swagbucks and Rakuten.
Both are free to use and you simply shop at your favorite retailer through these sites.
When you do, you earn a percent of what you spend as cash back.
You can then get this money as cash via PayPal or get free gift cards.
Why do I use 2 sites?
They mostly offer the same retailers, but in some cases, they don't. So by using 2, there is a greater chance I earn cash back.
The other reason is because the cash back amounts vary.
Swagbucks might offer 2% cash back while Rakuten offers 4% cash back at a particular store.
Using two sites ensures I earn the most cash back possible.
From time to time these sites offer bonus cash back as well, making one a better deal than the other.
To get started with Swagbucks, click below and get $10 for signing up.
Easiest Way To Make Money Online
Swagbucks
Looking to make money online? Look into Swagbucks. Earn money for completing surveys, playing games, watching videos, and more! Get a $10 bonus for signing up!
Get Started
Read My Review
We earn a commission if you make a purchase, at no additional cost to you.
To start earning cash back from Rakuten, click below and when you spend $30 at your favorite retailer, you will get $30 cash back.
#7. Round Up Your Purchases
A simple yet often overlooked way to boost your savings is with round ups.
You can do this a couple of ways.
If you pay in cash, you simply save your spare change.
Put the loose coins in a jar and then once or twice a year, cash them in and put the money into savings.
If you don't pay in cash, you use technology to do this for you.
Qapital is a great option that I personally use.
Just link your credit card and bank account and when you make a purchase, Qapital will take the rounded up difference from your checking account and put it into a savings account for you.
Another option is Worthy Bonds.
It works the same way except your spare change isn't put into a savings account.
It is used to buy more bonds that pay you 5% interest.
I've been using them for close to 2 years now and love everything about them.
Best Way To Earn Passive Income
Worthy Financial
Looking to safely earn a higher return on your money? Worthy Bonds offers 5% interest on your money. Invest in small businesses and earn a return for doing so.
Get Started
Read My Review
We earn a commission if you make a purchase, at no additional cost to you.
#8. Transfer Savings To Your Rainy Day Fund
When you go shopping, look at the bottom of your receipt.
Most likely there will be listed the amount you saved.
Take that savings and transfer it to your emergency account.
I only do this for my grocery shopping and transfer a healthy bit of money over the course of a year.
But you could do this any place you spend the money.
I average around $750 a year in savings just from this tip alone.
#9. Save A Portion Of Your Tax Refund
If you get a tax refund each year, take a set percentage of it and transfer it to savings.
I like to take 20% and spend it on anything I want, no questions asked.
The other 80% goes towards savings.
If you have debt, you can spend 20% on anything you want, put 60% towards your debt, and the remaining 20% can go into savings.
With the average refund being $3,000 here is how this works out.
Fun Money: $600
Debt Repayment: $1,800
Savings: $600 ($2,400 if you don't have credit card debt)
This step alone can help you build close to one month of living expenses immediately, which is a huge win when trying to build your rainy day savings up to cover 12 months' worth of expenses.
And it doesn't just stop with tax refunds.
Any windfall or cash gift you get, you should split it this way to boost your safety net even more.
Frequently Asked Questions
There are a lot of questions when it comes to emergency savings.
Here are the most common ones I get asked.
Where should I keep my savings?
The best place is a high yield savings account.
There are 3 that I recommend, CIT Bank, CapitalOne 360, and Ally Bank.
I use all 3 and you really can't go wrong with any of them.
However I do like CIT Bank the most just because they tend to pay the highest interest rate.
Should I have a separate account for my emergency money?
The simple answer is yes.
You want a dedicated account for your emergency money so you know exactly how much you have.
Also, when you lump other money together, you need to keep detail records of how much you have for each of your savings goals.
If you have 5 goals, that is going to take a decent amount of work.
This is why I recommend separate accounts, one for each specific goal.
You know how much you have saved for each goal and there is little to no risk of overspending.
How long will it take to build my emergency fund?
This will vary by person.
Everyone has difference income and expenses, so the amount they need to save and how much they can save will be different.
With that said, if you follow the tips I outlined in this post, I am confident you can build a 6 month emergency fund in one year.
Final Thoughts
There are the steps for how to build a six-month emergency fund.
Building an emergency fund is critical to your financial well-being.
It will help you to avoid destroying your finances when unexpected expenses spring up, and they will spring up.
It will also help you to avoid the stress that comes with knowing you can't pay the important bills to put food on the table and keep a roof over your family's head.
While the amount you need to reach your emergency fund goal may look overwhelming, know that the process is simple and painless as I pointed out above.
As you build yours, focus on just getting to a balance of $500 and then $1,000.
This will keep you motivated to push through and fund the account entirely.
And as the size of the account grows, so too will the monthly interest you earn as well.
I have over 15 years experience in the financial services industry and 20 years investing in the stock market. I have both my undergrad and graduate degrees in Finance, and am FINRA Series 65 licensed and have a Certificate in Financial Planning.
Visit my About Me page to learn more about me and why I am your trusted personal finance expert.