THIS POST MAY CONTAIN AFFILIATE LINKS. PLEASE SEE MY DISCLOSURES. FOR MORE INFORMATION.
Beater cars can be a great car to have on hand if you have a limited budget or if you need a cheap car to drive.
In fact, driving around a cheap, reliable car can save you thousands of dollars annually, helping you to reach your financial goals.
That being said, finding the right beater car can be a bit difficult, especially if you're someone who's buying their first car or who's new to the process of buying a used car.
Let's take a look at some essential information you will need in order to make the right buying decision when it comes time to get a reliable daily driver of your own.
15 Beater Cars That Last
What Is A Beater Car?
If you've never heard of a beater car before, the term itself can be quite confusing.
However, the concept is not too difficult to understand.
Simply put, a beater car is a type of car that is often an older, higher mileage vehicle that is fully functional.
Why might someone choose a beater car instead of a brand new car?
There are plenty of reasons, but it often boils down to the fact that these cars tend to offer good fuel economy and are reliable cars that are fun to drive.
And when something does break, replacement parts are easy to find, making repairs cheap and easy.
This ensures you have a car that provides you with the basic performance you need to get around.
Let's take a look at some of the other reasons why people choose to buy beater cars.
What Are The Benefits Of Driving A Cheap Car?
Aside from the benefits listed able, there are other benefits of driving an old car.
Here are some of the biggest.
#1. You Save Money Upfront
Are you a big fan of saving money?
If so, this is one of the top reasons why people choose to buy a beater car instead of a new car.
Beater car prices generally range between $2,000 up to $8,000, meaning that you can get a car dirt cheap.
This means no monthly car payments or the hassle of having to worry about credit and other things you would normally need to deal with when you buy a new car.
You also save money when it comes to operating the vehicle and buying parts for it.
Are beaters a good fun car or a nice car? Not always.
But when you save a significant amount of money on something that you absolutely have to have, convenience and price often trumps the look of the vehicle.
#2. You Don't Worry About Depreciation
The moment you drive your new car off the lot, it starts losing value.
The longer you drive it, the more value it loses.
This can be a major problem given that your asset is no longer worth as much as it used to be, which means that you're not going to get as much for it when you decide to sell it or trade it in.
When you purchase a cheap car and get a great deal, you don't have to worry about depreciation.
In fact, there are instances where you can drive cheap beater for a couple of years and sell it for the same or a little more than you paid for it.
#3. You Have A Reliable Car
The problem with new cars and all their new features is that you have to wait for these vehicles to be reviewed to learn more about how they operate and whether or not they're worth the investment.
With older cars, you already know what the best used cars are as they've been out for a while and you know what they have to offer and how they perform.
This gives you a major advantage when car shopping.
#4. You Save Money On Taxes And Insurance
Taxes and insurance are more hidden costs of owning a car, but they don't have to be such a burden if you choose a beater car.
Beaters are cheap to insure and in most cases, you can skip comprehensive coverage to save even more money.
You also save money on taxes when you buy the car as the purchase price is lower than a new car.
Get Multiple Insurance Quotes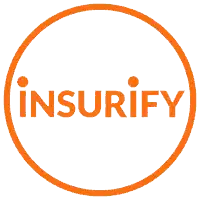 Insurify
With Insurify, you get multiple insurance quotes, fast and easy. The average savings is close to $500 a year. Click the link below to see how much money you will save with Insurify!
Click Here To Save Money
Read My Review
Disadvantages Of Driving A Beater Car
With all this in mind, buying a car is a major investment, even when you're saving money by purchasing a beater car.
What are some of the things you need to know and consider before you spring for a old car?
#1. Your Beater Lacks Modern Safety Features
Things like Bluetooth capability and heated seats can be overlooked when you're saving tens of thousands of dollars on a car.
However, things like not having modern safety features can be a bit more difficult to overlook.
Safety features have become better and more impressive over the years, making it so that you can feel safer and more confident when you're navigating the road.
The problem with beater cars is that they don't offer the same features, and the construction might not be up to par with today's vehicles.
This is something to keep in mind when you're buying a beater car.
The good news is you can pay for some upgrades, like a backup camera and Apple CarPlay.
But other features, like blind spot monitoring and lane departure warnings will be things you might have to go without.
#2. Driving Long Distances Can Be Problematic
Beater cars are perfect for short commutes and driving around town.
However, longer distances can be difficult as these types of cars might be more prone to breaking down on the way.
#3. You Need To Stay on Top Of Maintenance
Because beater cars are old and high mileage, it's important that you stay on top of maintaining your vehicle.
Should you ignore maintenance, you run the risk of your car giving out at any time, which could prove dangerous to your health and safety.
These aren't necessarily deterrents to getting a beater, but they should be in the back of your mind while you're shopping for a beater of your own.
How Do I Make Sure That I Buy The Right Beater?
Shopping for a beater is like shopping for any other car.
There are certain things that you want to look for when you begin looking at beater cars in your area.
Here are a few key areas that you should focus on.
#1. Low Mileage
Look for the lowest possible mileage so that you're not buying a car that will likely break down immediately.
While beater cars will often have hundreds of thousands of miles on them, you should try to find ones under 150,000 miles.
#2. It's In Working Condition
This might sound silly, but some people might try to find an incredible deal by purchasing a car that is not road ready.
While things like a radio aren't necessarily something you need, things like functional brakes, tires, and lights are non-negotiable.
Make sure that the beater you want functions as well as possible and has all of the needs you have to have in order to navigate the road safely.
If there are missing or damaged parts, look for another beater.
#3. Do Your Research
Take the time to know what you want in a car.
This will save you countless hours.
The last thing you want is to run around looking at beater cars and getting frustrated you can't find one with the features and options you want.
Consider the brand of your car and the benefits it offered and then start looking for it.
Be sure to take into account everything too.
For example, is the beater of your choice fuel efficient? Does it have the basic features you're looking for? Being a little picky is never a bad thing.
#4. Have A Trusted Mechanic
Because you are buying an older car, you need to make sure someone that know cars gives it a detailed inspection.
While it might be a hassle to figure out how to get the car to your mechanic and for them to look it over, you will be thankful you did this.
The last thing you want to do is pay for a car that doesn't run or needs endless repairs.
15 Best Beater Cars To Consider
Now we get to the fun part, where we talk about the best beater car for you.
There is a variety of vehicles in this list as everyone is looking for something different.
Some people want a car with great fuel economy while others are most interested in a comfortable ride.
Some people need four wheel drive for snowy winters while others want fun cars for warm weather.
Here's a list of reliable vehicles that everyone in the market can find the perfect beater for them.
#1. Honda Civic (All Years)
The Honda Civic could be the perfect car to own.
It's great on gas, fun to drive, and depending on the model you choose, has enough cargo space to fit your gear.
And if you want a faster ride, consider the Civic SI.
Because of the popularity of the car, you can find great deals all the time.
The only caution is if you are looking at the SI.
Many kids modified these cars, so make sure you get a trusted mechanic to look over this model, including the engine and transmission.
#2. Toyota Camry (2002 – 2006)
The Toyota Camry offers a comfortable ride for your daily commute.
It is fuel efficient, allowing you to make fewer stops at the gas station, and because it has consistently been a top selling vehicle, replacement parts are plentiful and cheap.
As an added bonus, there is enough room for your family.
#3. Toyota Corolla (All Years)
The Toyota Corolla, much like the Civic, could be one of the best cars made.
If you keep your eyes open, you can see various generations of this car on the road today.
As a result, parts are plentiful, making it cheap to repair and maintain.
In fact, you really can't go wrong with any of the Toyota models.
The Toyota brand has a long history of making high-quality vehicles.
#4. Ford Focus (2008 -2011)
Pardon the pun but this generation Ford Focus is the one to focus on.
The reliability was improved during this time and as with the Honda Civic, the various models allow for enough room for most people.
#5. Nissan Sentra (1991- 1997)
This sporty car is a fun daily driver.
Not only is it lightweight, but it has flown under the radar as being reliable.
They are becoming harder and harder to find, mainly because not many were originally sold.
So if you find one for a good price, take advantage of it.
#6. Honda Accord (1994 – Present)
Another Honda vehicle that stands the test of time.
The Accord dates back to before 1994, but 1994 marks and uptick in this models reliability.
Also, it is harder to find parts for the older versions.
As with Toyota, you can't go wrong with most Honda models.
#7. Chevrolet Cavalier (1995 – 2005)
If you want to find the cheapest car on the list, here is your answer.
You can find a Cavalier for sale for under $1,000 in some cases.
Because the high volume that was sold, finding parts is easy and even making your own repairs is possible too.
#8. Ford Crown Victoria (2005 – 2008)
Most cars have a stigma attached to them and this is certainly true with the Crown Victoria.
If you see this Ford on the road, you immediately slow down, thinking it is an unmarked police car, as these are the cars most police departments used.
Because of their low maintenance costs and ability to handle pretty much anything, they are one of the best beater cars to own.
#9. Mercury Grand Marquis (1998 – 2002)
If a Ford Crown Victoria is hard to find for you, consider its cousin, the Grand Marquis.
Similar in many ways, this vehicle is big enough to fit most families.
The only downside is the big V8 engine, which decreases fuel economy.
But if that isn't a concern to you, then this could be the car for you.
#10. Lincoln Town Car
Another relative of the Ford Crown Vic and the Grand marquis is the Town Car.
It has the most luxurious ride of the cars on this list.
It's also big, especially if you opt for the extended L wheelbase version.
Like the others, it too has a V8, meaning if getting good gas mileage is important to you, skip this one.
#11. Ford Escort (1997 – 2003)
The third generation Escort is the cream of the crop, but the second generation from 1991 – 1996 can also be considered.
It's small and lightweight, so if you plan to use this vehicle as your daily driver in snow, make sure you pay for winter tires.
#12. Mazda Miata (All Years)
The Mazda Miata is a great option for car enthusiasts.
It's a fun, sporty car that gets great fuel economy.
Arguably the best models of this car are the 2004 Maszdaspeed Miata and the 1999 MX-5 10th anniversary edition.
The '99 version gets you a six speed manual transmission compared to the standard five speed.
#13. 2003 Ford F-150
The Ford F-150 has always been a top selling truck.
As a result, you could pick almost any older version of this vehicle to drive.
With 8,000 pound towing capacity, it is a great truck for someone with an active lifestyle.
Plus you could even use the truck with a trailer and make money.
#14. 2003 Ford Ranger
If the F-150 is too big for you, consider its smaller sibling, the Ranger.
It came in either a 4-cylinder engine or a beefier V6.
Most recommend the V6 engine for a blend of good fuel mileage and power.
#15. 1995 Jeep Grand Cherokee
This four wheel drive SUV snow tires is the perfect winter beater.
You'll make it through all types of bad weather, from rain to sleet and even snow.
If you come across an Orvis Limited Edition for sale, you found a gem.
Final Thoughts
There is everything you need to know about finding the best beater cars.
No matter what you are looking for, there is a cheap, higher mileage vehicle out there for you.
Once you identify the one for you, spend some time to find the best price so you can stretch your dollars the farthest.
I have over 15 years experience in the financial services industry and 20 years investing in the stock market. I have both my undergrad and graduate degrees in Finance, and am FINRA Series 65 licensed and have a Certificate in Financial Planning.
Visit my About Me page to learn more about me and why I am your trusted personal finance expert.